Local Reservations taken up to one day in advance.
Please call ahead for availability. 707-722-7324
Feather Rental Pricing (3-6 people)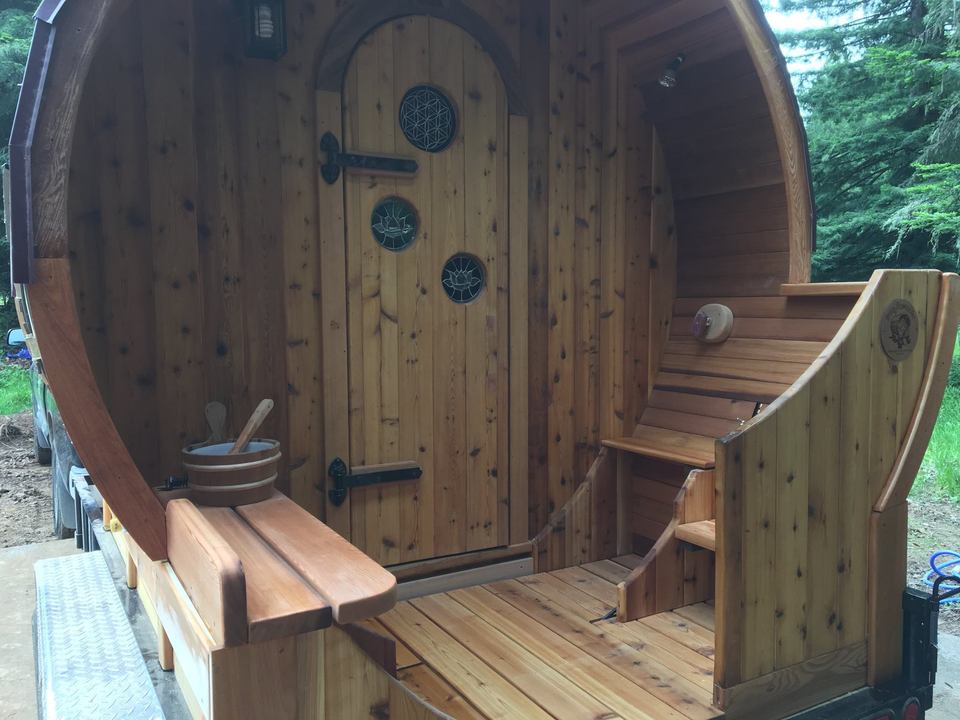 6 hrs $84.00
12 hrs $167.00
1 day $333.00
2 day $555.00
3 day $777.00
4 day $999.00
5 day $1111.00
6 day $1222.00
7 day $1333.00

1 Month (4 weeks) $4444.00

**Prices are for rental only in Humboldt County 
Set up, and Ready for Use at your location
Fire wood supplied

**Home Town Hook-up
Free Delivery up to 22 miles one way
Delivery rates after 22 miles $1.99per mile
 
Gordy Rental Pricing (6-8 people)
 
6 hrs   $111.00
12 hrs $222.00
1 day  $444.00
2 day  $666.00
3 day  $888.00
4 day  $1110.00
5 day  $1222.00
6 day  $1333.00
7 day  $1444.00

1 Month (4 weeks) $5555.00

**Prices are for rental only in Humboldt County 
Set up, and Ready for Use at your location
Fire wood supplied

**Home Town Hook-up
Free Delivery up to 22 miles one way
Delivery rates after 22 miles $1.99per mile
Event Rentals for All Occasions
Prices listed are for 1 day Event Rentals
*Events running more than 1 day we offer reduced daily rental rates
Feather Rental Pricing (3-6 people)Rental charge only

1 day $500.00
 plus delivery fees to your event location ($1.99 per mile)
Gordy Rental Pricing (6-8 people)Rental charge only

1 day $750.00 
plus delivery fees to your event location ($1.99 per mile)
Luna Rental Pricing (10 stall Hot/Cold SHOWERS)Rental charge only

1 day $1111.00 
 plus delivery fees to your event location ($2.22 per mile)
SURROUNDU
WE WOULD LOVE TO MAKE YOUR EVENT EVEN BETTER!
*
Weddings/Receptions
* Yoga Retreats‬
* Private Parties
* Snow Gatherings
* Music Festivals
* Metaphysical Events
* Women's/Men's Gatherings
* Holistic Events
SHOWERS
SHOWERS at your event! Sauna Surround You will deliver one of our authentic 10 STALL PORTABLE SHOWERS directly to your event! Our portable showers are one of kind! Enjoy the clean wooden atmosphere of our indoor outdoor showers fully enclosed with  individual stalls for your privacy. Let our showers SurroundU!

Daily, Weekly, and Long term rentals available! 
Rental dates are subject to availability. We honor a first come, first serve policy(deposit secures reservation). Inquire via email or by phone regarding availability, questions, etc
Reserve Your Sauna Rental Today!